Teen Coach
Serious about giving your learner driver the safest head start?
Coach Your Teens to Drive Safely
Serious about giving your Learner the safest head start? Teen Coach is a 90 minute workshop for parent, caregivers, and driving coaches/mentors of Learner/Restricted drivers. Teen Coach will give you practical tips on how to safely coach your learner driver, enhance your knowledge of the Road Code, give you an insight of how the instructors do it and the opportunity to meet other parents, caregivers and driving coaches going through the same situations. Teen Coach will re-educate driving coaches to bring them up to speed with the new licensing system and restricted test as well as remind them of the differences that our younger drivers face today with having to deal with more traffic, higher powered vehicles and the ever changing pressure from friends, schools and media. The people coaching young drivers need to know the importance of role modelling good road safety and think about how they drive and whether or not their learner driver is picking up good habits or bad habits. Could YOU pass the new Restricted test???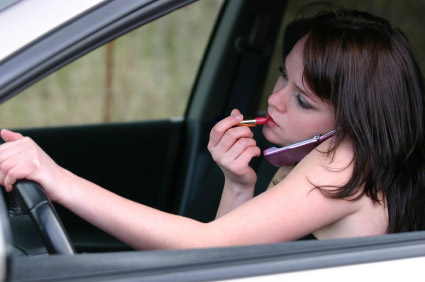 Book now for the 'Coach Your Teen To Drive Safely' Workshop:
get practical tips on how to safely coach your Learner driver
learn how to break the driving experience into segments that you can discuss with your teen • meet other parents and caregivers on the same journey
enhance your knowledge of the current road rules and the Restricted licence
ask a professional driving instructor all the questions you ever wanted to know
learn the importance of obtaining 120 hours of driving experience before getting a Restricted licence (and ideas on how to achieve 120 hours)
Course outline for Supervising Teen Drivers Module
Introduction – Why are we here?
Talk on the importance of stripping back the layers and driving like they are the ones who are going for their restricted license – drive by example Statistics
Stats on learner/restricted drivers
Costs involved in coaching learner drivers
Issues facing learner/restricted drivers and their driving coaches
Learn tips on the most intimidating conditions for learner and restricted driver e.g. multi lane urban roads, night driving, high speed roads and roundabouts
New license test requirements
Key driving skills needed for new restricted license test
Strategies, skills and techniques on mentoring learner drivers through their 120 hours of driving
Resources to help
www.safeteendriver.co.nz
www.practice.co.nz
www.edrive.co.nz
www.nzta.govt.nz
Click below to book a driving lesson now!
or call Aotearoa Driving Academy on 03 9290125